Grilling Safety 101
2/4/2020 (Permalink)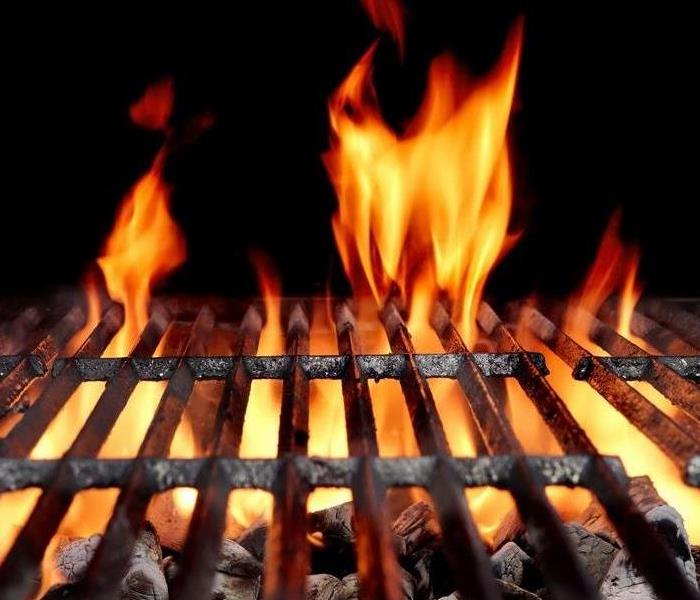 Grill fires sometimes start because grease and other types of buildup have been left to sit on the grill's trays and surface.
If you are a grilling enthusiast, the risk of starting a grill fire may have crossed your mind once or twice. Fortunately, there are steps you can take to ensure better security while barbequing outside in Cedar Creek,TX. You just need to learn what those steps are. Here are 3 safety tips to keep in mind when cooking with your propane or charcoal grill.
1. Grill Placement Is Important
Never place your grill too close to your house. Keeping it away from hanging branches, rails and eaves is also a very good idea. The main thing to remember is that you want to keep as many flammable objects and surfaces as far away from the grill as possible to avoid a far-reaching barbeque fire that could cause extensive damage.

2. Clean Your Grill

Clean your barbeque on a regular basis to lessen your chances of starting such a fire. You will likely be pleased to have a cleaner piece of equipment, as well.

3. Stay by the Grill

A lit barbeque should never be left unattended. Stay very close to it during the entire time that you are cooking. You also need to make sure that no children or animals come near it at any time, as they will be unable to prevent an incident and may even cause one. Any time you are not watching your grill, a fire and subsequent smoke damage can occur.

Now that you have some ideas about how you can keep your home and family safer while grilling, you can cook some barbeque favorites with an easier mind. A grill fire is not fun, but taking the right precautions allows you to avoid many disastrous accidents outside of your Cedar Creek,TX, home.