Understanding Flooding Season in Austin | SERVPRO® of Hyde Park/Central Austin
5/19/2023 (Permalink)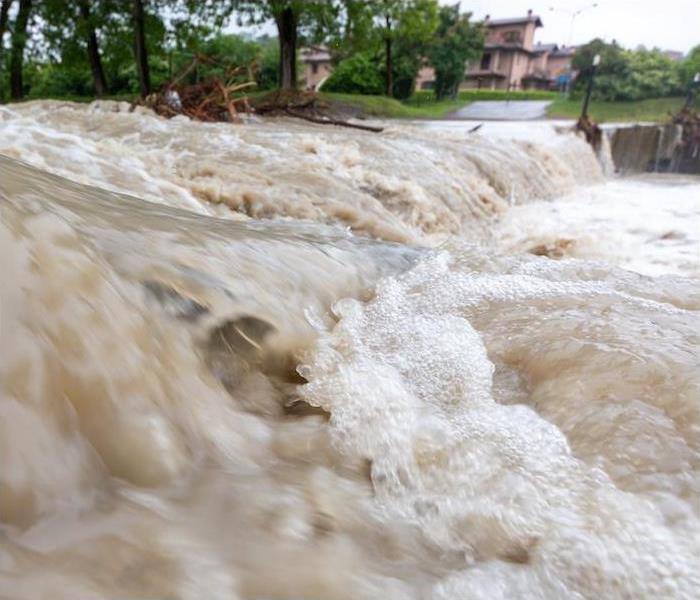 Flooding can happen in a flash. Call SERVPRO of Hyde Park/Central Austin to help clear any damage your home or business gets during a flood.
As we gladly say goodbye to the colder winter months and welcome spring and summer, it is important to make sure your home and family are prepared for any sort of flooding situation that occurs in the Austin area.
Did you know that Austin is in the heart of "Flash Flood Alley"? This makes our community uniquely at risk of suffering flash flooding conditions from April to September.
Read on below to learn some tips about how to prepare for a flood in your Hyde Park home.
Understanding Alerts
Like any other severe weather situation, flooding events range in severity. When a flood watch is issued, it is time to start preparing your home. That means conditions are favorable for a flood to occur. Flood advisories are issued when heavy rain or a storm is forecasted to cause some flooding concerns in the area.
If a flood warning or flash flood warning is issued, take action immediately. Stay off the roads and seek higher ground if possible. A flash flood could develop in minutes even if it is not actively raining where you are.
How to Prepare Your Home
If your home has a sump pump, make sure it is in good working condition and consider having it professionally inspected. The worst time to find out there is something wrong is when it's too late!
You should also take the time to anchor your utilities and tanks to the ground. Make sure your propane tanks, electrical panels, and any outdoor appliances or equipment are secure in the event that fast-moving water makes its way onto your property.
You should also get your emergency kit ready to go. Restock medicine, first-aid materials, flashlights, batteries and food for every member of your family. Don't forget to have a supply of fresh water to drink as well. During and after a flood, drinking water from your taps may be compromised for some time.
How SERVPRO Can Help
Flash flooding and just flooding in general can be unpredictable. If your home or business suffers from water damage or storm damage following a flooding event, call SERVPRO of Hyde Park/Central Austin immediately.
Our flood damage restoration team is highly trained in water removal and the drying process, and we will work hard to dry out your home as efficiently as possible. Once the affected areas are dry, we can work on your reconstruction to help you completely recover from your flood disaster.
Was your home affected by a flood? We are here to help 24/7 and can restore your home quickly.